That's right…today I turn 29 – just one more year to 30! My 28th year was by far my best year yet, and this one is already shaping up to be even better. This time last year, I had only recently started on my weight loss journey, weighing in at 262 pounds on my 28th birthday. This morning I weighed in right at 203, for a total loss 87 pounds so far!
On my 28th birthday, I wrote about giving myself the gift of good health, and so far I'd say it's been a raging success! I'm healthier and happier (by far) than I've ever been before, and I'm doing things that I never would have thought possible just 1 year ago.
But you know what they say…talk is cheap, and a picture is worth a thousand words. So for a good visual comparison, here's a photo of me just a few days before my birthday last year: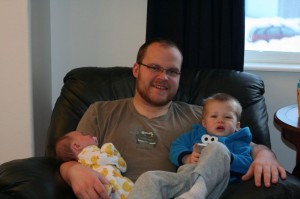 Now compare that with this photo taken the day before Christmas, 11 months later: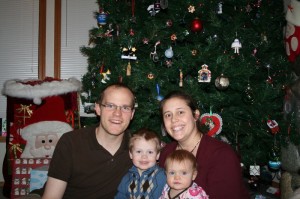 This year has been off to a somewhat slow start because my ITBS injury has kept me from running. In fact, my last "real" run was on December 26th for the Operation Jack satellite marathon. But I've been feeling really good the last few days, so I feel pretty confident that I'm nearly back to normal running. I'm still going to be cautiously optimistic, and take things slowly, because I definitely don't want to drag this out any longer than necessary.
Even for how great my 28th year was, I'm determined to make my 29th even better, so that next year I can start my 30's ready to rock! I'm ready to take on some exciting new challenges this year, and will do my best to keep pushing the boundaries of my comfort zone.