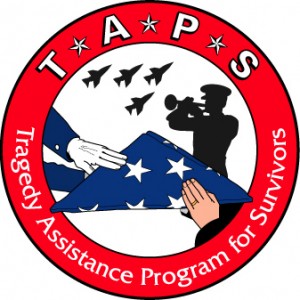 I'm excited to announce that on October 30th of this year, I'll be running the Marine Corps Marathon in Washington D.C.
But I'm not going to be just running this marathon. This time around, I have a much more important goal on my mind.
I'm going to be doing something that will be a first for me; I'm running this marathon to raise money for a charity that is very near and dear to my heart: TAPS (Tragedy Assistance Program for Survivors).
TAPS' mission, from their website:
TAPS provides ongoing emotional help, hope, and healing to all who are grieving the death of a loved one in military service to America, regardless of relationship to the deceased, geography, or circumstance of the death. TAPS meets its mission by providing peer-based support, crisis care, casualty casework assistance, and grief and trauma resources.
TAPS provides a wonderful service to the families of fallen soldiers. My wife has volunteered for them for a number of years, and first became involved with TAPS as a recipient of their services.
On the morning September 22, 1995, an AWACS took off from Elmendorf Air Force Base in Anchorage, AK. Shortly after takeoff, they struck a flock of geese, and the plane went down. This is a similar incident to what happened with "Captain Sully" a few years ago, only they weren't as lucky, and didn't have the Hudson River to crashland into. All 24 service members aboard the plane were killed that morning, including my future father-in-law. My wife, the oldest of 3 kids, was 15 at the time. Her brother, the youngest, was only 6. It saddens me every time I think about the fact that I never got to meet him, and that my own kids will never know their grandfather.
So on October 30, I'll be running in rememberance of not only my father-in-law, but of every service member who has been killed in defense of this country. Regardless of how you feel about the current administration, or about the various conflicts we're currently involved in around the world, I think we can all agree that our soldiers are doing brave and honorable work. And when one of them makes the ultimate sacrifice in the defense of this country, their families deserve to be taken care of and helped through the grieving process.
Since 1994, TAPS has assisted over 30,000 surviving family members, casualty officers, and caregivers. I'm now asking you to please help me help TAPS by making a donation, so they can keep doing the great work that they do for the families of our fallen soldiers.
No amount is too small. From the bottom of my heart, I thank you.