For those of you that have been reading my blog for any amount of time, you probably know by now that I'm a big fan of Sam from Operation Jack. If you don't know what he's about, or what he did last year, go check out his site and come back. I'll wait.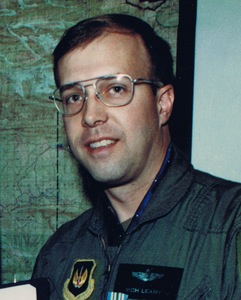 What Sam did last year to raise money for autism is pretty amazing, and I have a huge amount of respect for the guy. Well, he's just gone up another couple notches in my book. Shortly after I wrote about why I'm running the Marine Corps Marathon, Sam contact me saying that he thought it was a great cause, and that he wanted to do something to help me raise money for TAPS. Pretty much completely on his own, Sam hatched a plan to put on a race near his home in California the same day that I'm running the Marine Corps Marathon in Washington D.C., with the proceeds being split between TAPS and Train 4 Autism.
So, on October 30, Sam will be hosting the Richard Leary 6-Hour Challenge, a timed ultramarathon in memory of my father-in-law, USAF Lt. Col. Richard Leary. The race will take place on a one-mile loop at William R. Mason Regional Park in Irvine, CA. The entry fee for the race is only $30, and includes a medal, t-shirt, on-course support and post-race food. So if you're anywhere near Irvine, CA, and are looking for something to do on October 30, head on over to Sam's site and register for the Richard Leary 6-Hour Challenge!
Sam, you are amazing for putting this all together, I don't even know how to thank you!