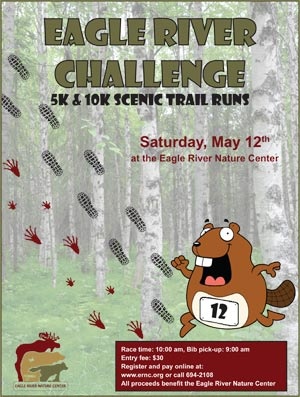 This weekend I've got my first race of the season, the Eagle River Challenge, a trail 10k. I ran this race last year, which was my first ever trail race, and had a really great time. I'm really looking forward to getting out there again this year and hitting the trails. It's a fairly hilly course, so I have no illusions of it being a "fast" 10k time, but at the very least I'd like to see myself beat last year's time. Although I was talking to a dailymile friend the other day, and she had been out last weekend to preview the course and
check out the conditions, and she reported that it was still quite snowy out there. So we'll see, it may end up being a slow trudge through the snow.
No matter what, I'm sure it will be a fun time – I'm excited to get out on the trails!