Back on December 22, the (almost) shortest day of the year, I ran the Willow Winter Solstice Marathon. This was a new race this year put on by local ultrarunning legend Dave Johnston and his wife. I only heard about the race a few weeks prior from my running buddy Ray, who I ran the Resurrection Pass 50 with this past summer. The website warned of possible -30 to -40 degree temperatures. How could I say no?
I actually got the oppoturnity to run the full course 2 weeks earlier with Ray and a few others, because Dave wanted to check out the trail conditions, so I already had a good idea of what to expect coming into race day. That day the starting temp was 0°, and around 8° when we finished – overall pretty comfortable for running. The extended forecast at the time was showing around the same temps for race day, so I was cautiously optimistic.
However, as race day neared, the forecasted temperature kept dropping. When I showed up to the start on race day, this is what I was met with: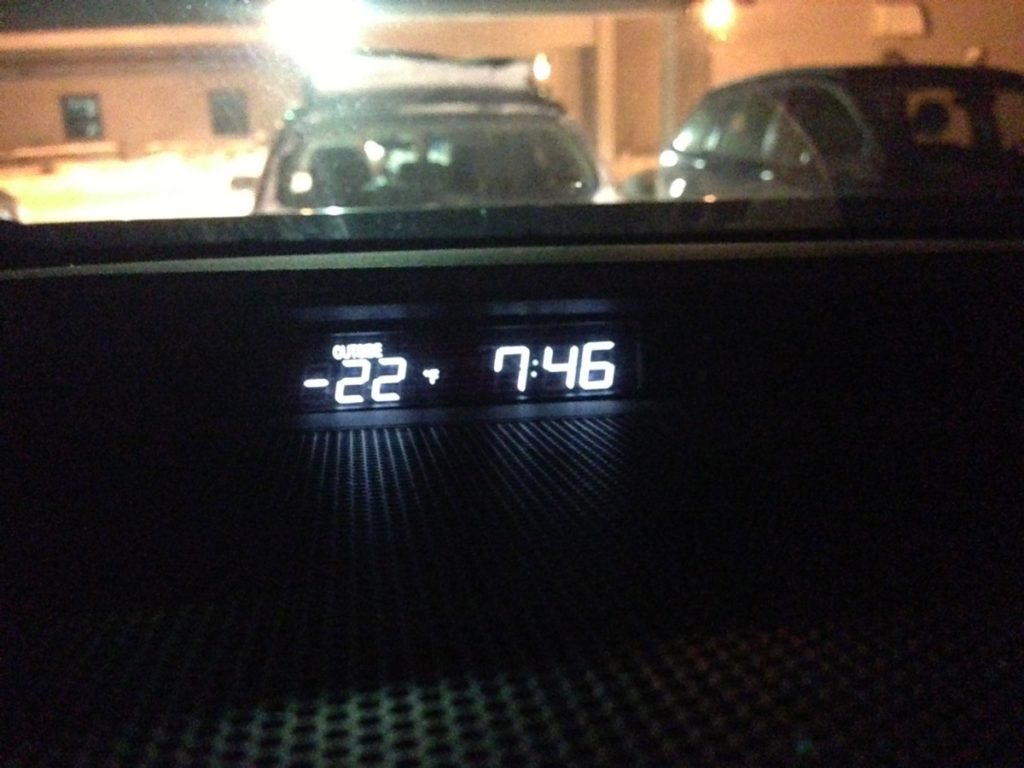 I was a bit nervous about the cold, but I had run a 20 miler in -15 the weekend before, so this wasn't that much colder. But, having run the course 2 weeks prior, I also knew that this "marathon" was actually 28 miles, so I knew I'd be out there just that much longer. The course runs long because it's an out-and-back, and they wanted to have the turnaround at a public-use cabin so there would be a place to come inside and warmup if need be.
Milling around the Willow Community Center waiting for the race to start, I was surprised by the number of runners who would show up for such a crazy race. There were about 30 runners total (including local dog-mushing legend DeeDee Jonrowe), split between the 1/2 and full marathons. Due to the extreme cold, Ray and I had decided to run the race together, not wanting to get into a bad situation out there if something went wrong.
One of the biggest challenges of running in this kind of cold is keeping your water from freezing. One of the most popular techniques is to carry a hydration bladder, and to blow the water out of the tube and back into the bladder every time you're done taking a drink to keep the tube from freezing. You also need to wear at least one layer of clothing over the hydration bladder, so that your body heat helps keep the entire bladder from freezing up. However, even after following all of these guidelines, my water tube still managed to freeze up on me about halfway into the race. Luckily, there was an aid station at the turnaround point, and another back at the 1/2 marathon turnaround point, so I didn't have to go completely waterless the rest of the race.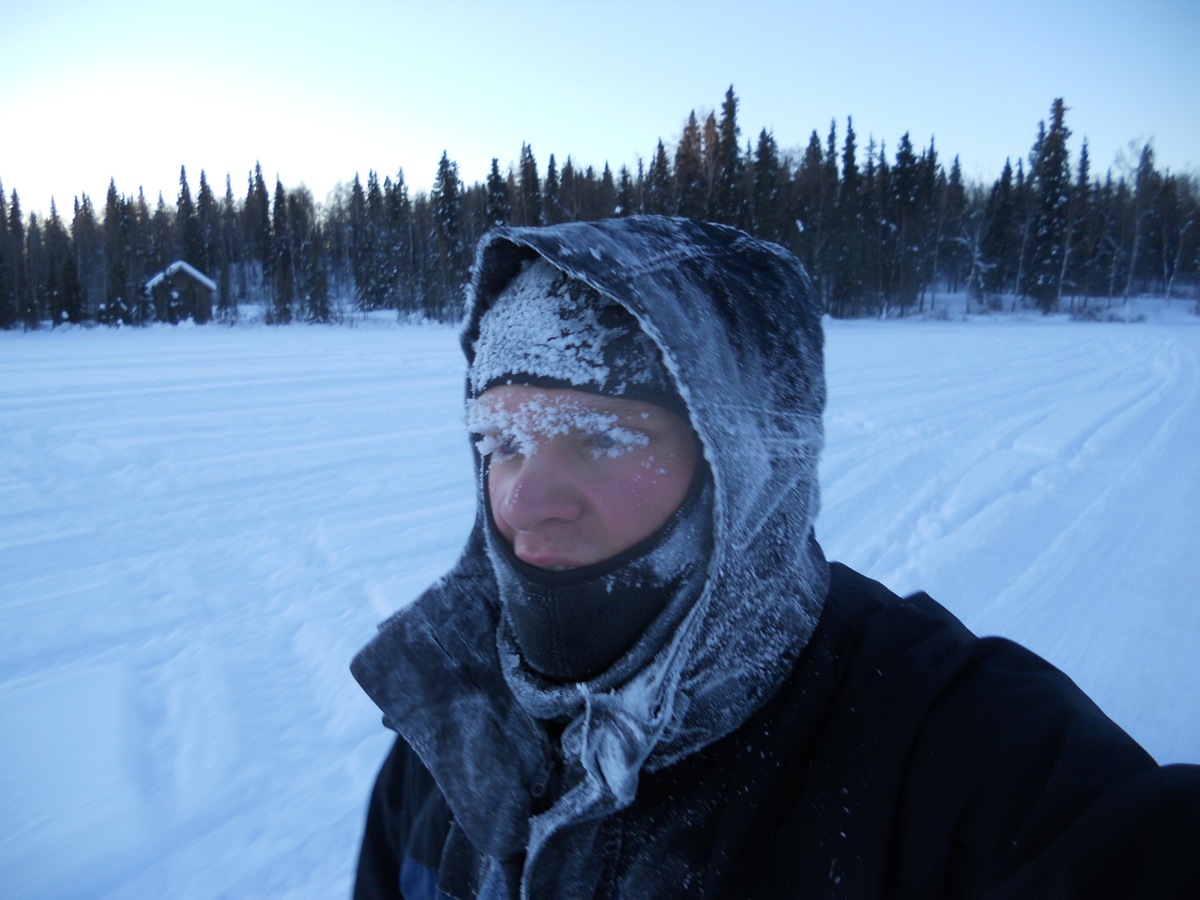 The trails were fairly well packed, but due to the cold and all the extra layers we were wearing, it was still relatively slow going. Despite the cold temperature, I was actually relatively comfortable most of the race. The hardest part was every time I needed to dig into my pocket for a gel. I was wearing 2 pairs of gloves for warmth, but I had to take the outermost pair off to actually have enough dexterity to operate zippers, tear open gels, etc. My gels would also be nearly frozen solid, so I had to slip them inside my gloves to let them warm up for a few minutes before I could actually eat them. Even then, I had to eat them quickly before they had a chance to freeze up again. Every time I went through this process, my hands got quite cold and it took another 10-15 minutes before they were warmed back up again. If I end up doing much more extreme cold running in the future, I'll need to work on improving this process.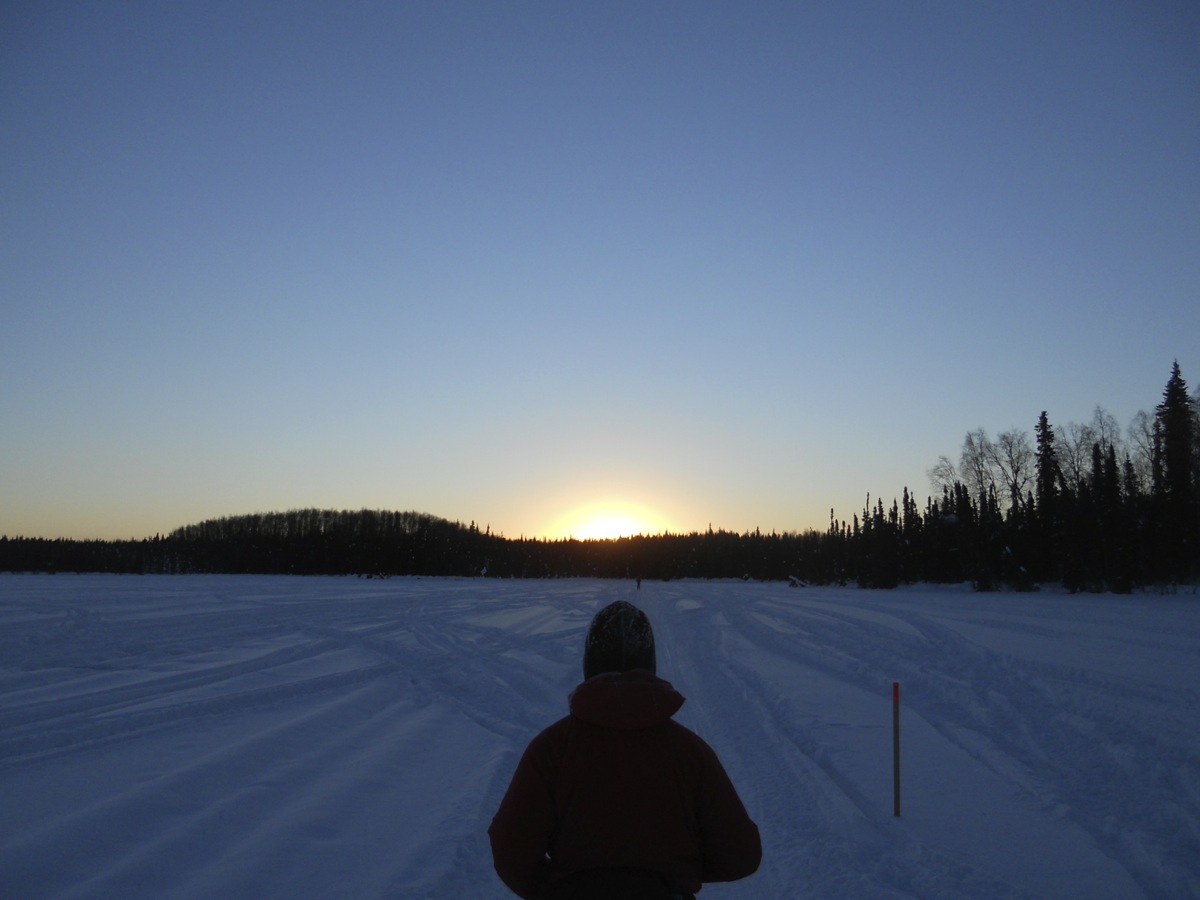 Despite the cold, it was a really fun race. It was an absolutely beautiful clear day (which is also why it was so cold), offerring great views of Denali. I brought my camera with me and was able to get a few shots before the battery froze and refused to work. Ray and I ran the whole way together, so I had someone to keep me company and chat with. We never really pushed the pace too much, just enjoyed the experience.
We finished in 5:12:51 – by far my slowest marathon yet, but that doesn't bother me one bit (it was also 28 miles). Going into this race, I had no dreams of a fast time, I was just looking for a fun and unique experience, and I definitely got that. I've also got some pretty hefty bragging rights – not many people have run a marathon at -22° 🙂